1 in 2 smartphones sold in the U.S. is an iPhone
1 in 2 smartphones sold in the U.S. is an iPhone.
A new market share study released today paints a bullish picture for iPhone sales, saying that the Apple phone accounted for more than half of all phone activations in the fourth quarter of 2014.Apple's share of the mobile market in the U.S. has almost doubled since the Cupertino-based company launched the iPhone 6 and 6 Plus in October last year, according to a new study by Consumer Intelligence Research Partners (CIRP).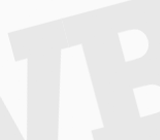 The report [PDF] by CIRP which was released on Friday, states that the iPhone's market share grew from 28% in the July to September quarter to a huge 50% in the last few months of the year, a huge increase over the same time in the previous year when the iPhone 5s was released. Samsung and LG saw far lower loyalty rates, with 25 percent of Samsung owners and 18 percent of LG owners who activated a phone in the quarter switching to an iPhone".
Share this article: