Apple Expels More Wearables From Store To Make Room For Apple Watch Next …
Apple Expels More Wearables From Store To Make Room For Apple Watch Next Month.
Although no one can decide whether the Apple Watch will be a huge success or failure at this point, it looks like Apple wants to give its device the best chance of succeeding in its stores. Calls from Re/code to major locations in San Francisco, Palo Alto, Los Angeles, and New York revealed that the Jawbone Up and Nike+ FuelBand activity-tracking wristbands are no longer available.The latest victims are Jawbone's Up24 fitness band and Nike's Fuelband, which have disappeared from Apple Store shelves in several major cities according to Re/code.

And since the timing coincides with the impending launch of Apple Watch, some are floating the idea that Apple might've made this move in an attempt to rid its retail shelves of other wearable competition. If they're gone from one flagship store, you can bet the same products aren't in any other Apple location; the company is meticulous about consistent presentation across its retail chain. That news came a week after Fitbit said it wouldn't work with Apple's Health app, opting instead to build out its own platform of connected fitness services.

As for Nike, many believe that an agreement between Nike and Apple was struck long ago that Nike would exit the fitness tracker hardware business and focus on the software. In the case of Nike, the company has been winding down its FuelBand hardware as early as last April, cutting jobs in its Digital Sport division, according to Cnet. Mio CEO Liz Dickinson told Re/code that Apple warned her of the changes, saying a new marketing executive wanted to "rework branding" for the stores, making Cupertino's name front and center, while minimizing accessories. Still, it'd be foolish for Apple to abolish fitness trackers entirely, especially those that can hook into the company's HealthKit framework with data that Apple Watch doesn't collect, such as sleep tracking or built-in GPS.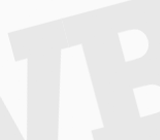 Hopefully the removal of Jawbone and Nike Fuelband are just a sign of Apple taking stock and figuring out the best health tracking devices to offer, rather than clearing out anything that might be considered competition. Various companies have released their own spin on the upcoming wearable, adding a removable 2-megapixel camera, a micro SIM card slot, and a pedometer; Apple Watch clones are selling online for anywhere from 99 yuan ($15) for colorful copies, to between 170 yuan ($27) and 298 yuan ($48) for bulk orders of 100 to 1,000-plus units, according to SCMP. Strategy Analytics expects Apple to ship 15 million of its watches in 2015, giving Apple a 55 percent share of smartwatch shipments out of the 28 million smartwatches expected to ship in 2015. Fitbit has been going more towards the smartwatch side of wearables with the recently introduced Fitbit Surge, which has a screen for getting notifications from your phone.

If anyone's going to figure them out, I'm guessing it will be Apple," Fitbit CEO and cofounder James Park told me at this year's Consumer Electronics Show in January. "But I still feel like the price point is pretty high for most consumers. If anything could give fitness-minded customers pause in buying the $350 Apple Watch Sport, it's probably the tiny little health tracker that's priced $300 cheaper. And maybe it's selling better than the more expensive trackers ever did. if Apple removed the trackers because of the Watch's coming release, it's probably because the luxurious Apple Watch buying experience Tim Cook outlined during Monday's event calls for plenty of space.

Share this article: