Eyefi Mobi Pro is the wireless SD card for anyone serious about photos
Eyefi Mobi Pro (32GB).
With the introduction of Eyefi Cloud last year, the company went beyond being just Wi-Fi-connected SD cards and ventured into cloud storage, taking on the likes of Dropbox, Flickr, Google Drive and every other storage service, at least when it comes to photos. Even though most new cameras have integrated Wi-Fi, you may be shooting with an older model without that feature, or you may simply want to forgo the process of using an app to select and transfer photos and opt for something more automatic.Eye-Fi has announced the new Mobi Pro, a 32GB WiFi SD card that the company is calling "the most powerful wireless SD card ever." As more and more cameras are being launched with built-in Wi-Fi functionality, Eyefi is rolling out improvements to its memory card offerings to try and keep up. The 32GB card can transfer photos over a WiFi wireless network in an automated fashion, allowing you to move your photos to photo apps and cloud services — or your own computer — as you take them.

As with other Eyefi cards, the Mobi Pro is a great choice for anyone who needs a way to transfer photos to their PC without wires or the hassle of an SD card reader. It combines the ease of use of the Mobi and merges it with the robust feature set of the X2 Pro, making it an easy pick as our Editors' Choice for connected memory cards. While the line had some of the easiest wireless SD cards to use, many photographers were not pleased to see some features like selective transfer and the ability to send RAW files to your computer had been omitted. You can use the card to copy images from your camera to your phone while you're out and about, so you can share an image on Instagram, email a photo to your Mom, or do anything you'd normally be able to do with a photo that was captured with your smartphone.

Finally, you can now connect to a trusted wireless network (e.g. at home) for even faster transfers of files instead of having to use the slower Wi-Fi network created by the card itself. It's like combining the "quality of a digital camera with the convenience of a smartphone and the power of the cloud," Eyefi said. "Mobi Pro is the foremost product from Eyefi that builds on the state-of-the-art wireless image transfer and syncing we pioneered with Eyefi Mobi and Eyefi Cloud," said Matt DiMaria, CEO of Eyefi, in a statement. "By adding RAW wireless transfer and workflow features demanded by photography customers around the world as well as powerful, automated photo categorization and search features it is now easier than ever to find, access and enjoy all your photos on any device at any time." The new card has selective transfer. Download the free Eyefi Mobi app (not the original Eyefi app) and then punch in the code on the back of the activation card included in the box. (Be sure to write down the code.

That means the photographer has control over which images transfer from their camera to their mobile device or to their computer for editing, sharing, and syncing. From there you follow various on-screen directions to set network settings before popping the card in your camera, of which the card is compatible with thousands. If you're like me and you use an Eyefi card with a camera that lacks Wi-Fi while traveling (or covering a trade show for PCMag), selective transfer is a huge plus. It's for an extremely fancy SD card of course, and also includes a year's subscription to Eyefi Cloud—the company's $50 per year cloud storage service. On our iPad 2 this meant needing to manually connect to the Eyefi card's network before files were transferred, while on an Android Moto G (2nd Gen) this was done automatically.

I ran into one exception to this method while testing the card; the Ricoh GR has a function in its playback mode that allows you to select individual images for Eyefi transfer. But with the other cameras I used to test the card—the Canon EOS 7D Mark II, Leica M (Typ 240), and Canon PowerShot Elph 170 IS ($149.99)—all use the Protect Image function to flag photos for transfer.

This is another function that's turned off by default; again, it's easy enough to enable this function, you'll just need to check a box in the desktop app's configuration screen. You can, for instance, use an "instant image compare" feature, which lets photographers quickly compare photos and view detailed image data such as shutter speed and aperture settings (EXIF data).

Eyefi mobile apps work with the Eyefi Cloud to retain the original resolution of an image while simultaneously re-rendering it for the best viewing on a given device. It could come in handy if you're traveling with a compact laptop that lacks an integrated memory card reader and want to transfer a Raw image over for editing. In our tests we also found that if Eyefi Cloud syncing was turned off, so RAW files were not automatically replaced by JPEGs, it was (just about) possible to edit RAW files on a mobile device.

In addition to basic date, time and geo locations, images are automatically identified by subject area such as food, indoor, outdoor and dozens of other attributes making it fast and easy to find photos. The RAW file transfers, in particular, aren't as speedy as offloading them with a USB cable, but you have to take a small speed hit for the sake of going wireless.

If you copy images to your smartphone, they'll be uploaded to your account and automatically download to other devices with the Mobi software installed—including computers, tablets, and other phones. Once the full-size images have been uploaded to Eyefi's servers, they are resized to match the screen resolution of your phone and downloaded back to your device. This makes the card a better option for a professional who may want to show a client select images mid-shoot on an iPad, or enthusiasts who want to share their best images without having to wade through all of them first.

You can tag images (they'll also populate across devices), create albums and share them with friends and family, and set up If This Then That (IFTTT) recipes to sync images with other services, including Flickr, or pull photos from your Instagram feed and store them in your Cloud account. Furthermore, you can view and compare EXIF data — aperture, shutter speed ISO, exposure, etc. — for two photos side-by-side within the tablet version.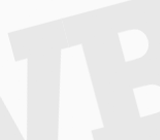 Share this article: