Facebook Messenger as a platform? It's a gamble
Accidental update reveals Facebook is testing new Phone app.
Facebook's Messenger app has traditionally been used for keeping in touch with friends. After it was revealed that Facebook's WhatsApp was testing a mobile calling feature, it was leaked that the social network may be expanding its communication features, as well.Facebook has accidentally leaked information about a new app that it's testing, called 'Phone,' and this news should come as no surprise to anyone who believes Facebook wants to be at the center of how we communicate with the world around us.

But rather than building devices or developing a full-fledged operating system, Facebook is going a more subtle route: nabbing chunks of your attention span, one app at a time. Israelis were some of the people around the world who discovered a new Facebook app on their Android phones that seemed to have been prematurely leaked.

First there was the Facebook app; then the unpopular Home app; the beautifully designed reader Paper; the professional communication platform Work; and, of course, the pester-you-til-you-download-it Messenger. Facebook is testing an app that "shows you info about who's calling and automatically blocks calls from commonly blocked numbers," according to a screenshot of a message sent to some users inviting them to test drive the app, posted by news website AndroidPolice Friday afternoon. According to the information that users saw on their screens, the app will display info about who's calling you, possibly pooling information from its user database, and will also block numbers that are commonly blocked such as spam.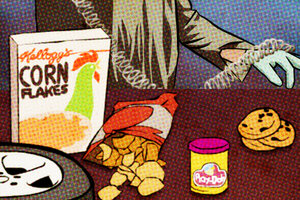 This Wednesday and Thursday at its F8 conference in San Francisco, Facebook will show off new tools to help third party developers build apps, deploy them on Facebook and monetize them through Facebook advertising. A spokesman confirmed to Venture Beat that Facebook was testing the service, after Android Police first posted a screenshots of an install update that should have only been seen by Facebook's internal network. The app would likely access the profile information of Facebook's 1.39-billion users to alert someone who was attempting to contact them and allow for an individual to block certain callers.

If and when it will be available is unclear: Facebook and other social media companies routinely test new features, some of which never end up being released. The app's existence was first revealed over the weekend on the "Android Police" blog after users took screenshots of the message that appeared on their Facebook "News Feed" and sent it to the blog. That's the part that Facebook is reportedly trying to reimagine with Phone, an Android-only app the company is developing, according to Android Police. The screenshot above is courtesy of David Ruddock at Android Police, who first reported the "oopsie" that some poor engineer is probably getting scolded for about now, and that's pretty much all the information we have so far on the new "Phone" app.

With Phone, Facebook appears to be leveraging its unique social data to improve upon the stock-phone dialer on Android devices (something it doesn't have the freedom to tinker with on iOS). That and the [FB-ONLY] label signaled that the update was mistakenly sent out by Facebook and is probably only accessible to employees of the company.

Facebook already knows who someone chats with through apps such as Messenger, Instagram and WhatsApp — Facebook properties that have reduced the amount of traditional text-messaging many people do. In an interview with Venturebeat, Facebook confirmed that the Phone app existed, but would not elaborate on details. "We are always testing things and have nothing to announce at this time," a Facebook spokesperson said to the tech site. But both these services require that people on either end of the line are using the same Facebook feature, and the calls can only take place over a mobile carrier data network or WiFi. (It has yet to be confirmed that 'Phone' will filter calls being made to your phone number and not just between Facebook users, but the former seems likely.

Facebook has a crap-ton of users who have their number tied up in their accounts in some way, so even if you've never talked to the person, Phone could theoretically tell you who's calling. If Phone becomes a reality, as Andoird Police points out, this will likely be another way for Facebook to take "anonymized" data from incoming calls for marketing and research purposes.
A more versatile Messenger could generate new user data Facebook could leverage for advertising, helping it counter a user growth slowdown in recent quarters. As with other pet projects, no one is really sure if this app will ever exit the testing phase, but this should only add to the rumor mill surrounding a Facebook smart phone. International carriers like Vodafone and BT Group are still stinging from the huge bite of SMS revenues that WhatsApp, the globally popular messaging service with 700 million active users, took out over the last five years with its free texting service. It could also boost Facebook's perennial efforts to increase participants in its developer platform and the number of users of its third-party apps.
Facebook Home, which launched two years ago, sits somewhere between being an application and being an operating system, the latter of which Facebook has emphatically said it has no desire to build. Even if Facebook doesn't turn Messenger into a platform at F8, it will likely do so in the future, said John Jackson, an IDC analyst focused on mobile business strategies. While Home failed to win over users, it hasn't stopped Facebook from continuing its quest to creep into a more dominant position on your phone's home screen. Its flagship network app retains a huge install base across platforms—and predictions of Instagram's post-Facebook acquisition demise haven't come true.
It's easy to dismiss a new, forthcoming app from Facebook as yet another failed experiment that will get tossed on the same heap where Slingshot, Poke and the Android launcher Facebook Home reside. Instead, the company has been splintering off functionality into stand-alone apps like Messenger (which recently began letting users send money to each other) and Rooms. That could eventually mean weaning consumers off their reliance on carriers' voice and texting services, and driving the role of carriers further down into the ground as "dumb pipes" that transport our data and not too much more. Facebook bought VR headset maker Oculus VR for US$2 billion last year; the Oculus Crescent Bay prototype headset and smartphone-based Gear VR will be demoed at F8. The first F8 was held in 2007, when Zuckerberg introduced the concept of the "social graph," or the network of relationships between people on the social networking service.
Share this article: