Twitter taps Foursquare for location-based features
Twitter Teaming With Foursquare For Location Tagging In Tweets.
Twitter on Monday announced that it has partnered with Foursquare, a startup focused on local business recommendations, to allow users to include their location in Tweets.With Foursquare's help, "you can choose to add a location to your Tweets using Twitter for Android, Twitter for iOS, twitter.com or other mobile applications," according to Twitter's new terms of service. "In select locations, you may also label your Tweet with the name of a specific business, landmark, or other point of interest … These locations are provided by Foursquare." The microblogging giant believes that Foursquare can help it surface more geographically relevant information for users, while Foursquare could certainly use the additional exposure.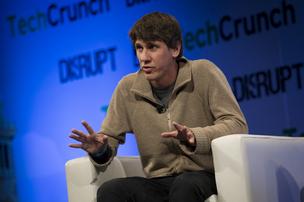 Rather than a simple geographic location—e.g. "New York"—Foursquare's data, which gathers information on venues from billions of user-generated check-ins, is more specific and contextual, e.g. "Time-Life Building." Beyond the product implications for Twitter, this deal highlights an aspect of Foursquare that the company is eager to tout: Namely, that Foursquare is sitting on a mountain of data that is valuable enough for a social media giant like Twitter to pay for it. "The Foursquare platform is a pretty fast-growing SaaS business compared to the other new SaaS businesses we're invested in," says Ben Horowitz, a partner at Andreessen Horowitz and board member of Foursquare, using the acronym for software as a service. "To build [Foursquare's data business] from nothing would be exceptionally difficult." Questions have swirled for years about the fate of Foursquare, a beloved New York startup that many believe fell victim to the hype cycle. Soon, people will be able to tweet insufferably about the bottomless mimosas and french toast that's just to die for at their favorite brunch place without worrying about that restaurant's name taking up precious characters that could otherwise be used to sing the praises of their Sunday morning meal. With $121.4 million in venture backing (and $41 million in debt) but waning popularitywith users, the company has spent the last chapter of its life fighting the impression that it is struggling.

Previously, location services in Twitter worked by detecting your coordinates based on your device sensors and assigning a spot based on those parameters. Best known for a Web browser extension that allows people to store and share passwords, Mitro's small team joined Twitter's location team in New York, where it has been focusing on a variety of "geo-related projects." In 2013, Twitter was reportedly preparing to let retail brands show promoted tweets to consumers who open mobile apps within close proximity to their stores. As user growth stalled in the original Foursquare, prompting 2014's shift to a search-based Foursquare and the new social app Swarm, the original source of that data — the "check in" — waned. Twitter was rumored to be in talks with Foursquare regarding a partnership to do exactly this late last year, when Business Insider reported the geolocation services would arrive sometime as early as the first quarter of 2015. The partnership may not seem like much, but it's actually somewhat important for both companies, which are threatened by the database of businesses and other locations that Facebook maintains in order to power its geolocation features.

A steady supply of fresh location and user data is crucial to Foursquare, which still boasts one of the world's best supplies of data on real-world retail or other establishments despite its well-documented struggles with user growth. Location based tweets could do a lot to help Twitter extend its monetization and advertising options, as well as help onboard new users by providing them with location-relevant Tweets before they build their own timeline. It's also further proof that Foursquare's database of location info is powerful, even if the social networking company has become less popular over time. Foursquare is now working to tell the story of the data it has gleaned from seven billion check-ins at 65 million places. (It also has 70 million user-generated tips and 90 million "tastes.") More than 85,000 developers have built products using Foursquare's data. Now, up to 500 million tweets per day could potentially spit data back to Foursquare. "The big idea was to create a system that could crawl the world with people in the same way Google crawls web pages with machines," cofounder and CEO Dennis Crowley said in a Medium post today. "To then put all of what we've learned to use in helping people find the best and most interesting experiences in the real world." Twitter is far from the first, or even biggest, company to use Foursquare in this way.
The social media data business is a tricky one; many hopeful startups have excitedly gathered data from Tweets and status updates and Likes but struggled to figure out a compelling business use for it. Foursquare was also recently called out for deciding to track users' locations by default — even when its app is turned off — and then drawing on that data to send recommendations. Foursquare is different, Horowitz tells Fortune, because its data contains context and insights around a user's preferences. "You can't collect a bunch of data and sell it to people and have that be a business," he says. "What you can do that can be valuable as a business is collect a lot of data and through some kind of very smart thinking and software, gain valuable insights out of the data." Foursquare's data partners include prominent social networks such as Google's Waze, Yahoo's Flickr, Twitter's Vine, and Pinterest, and mobile systems like Cortana, Microsoft's answer to Siri. By 2016, 90% of smartphones will be enabled with GPS technology, and as a result, the global, real-time, mobile location-based advertising and marketing market is expected to reach $9 billion by 2017.
Starting in and around New York City, "Place tips" seeks to serve up "fun, useful and relevant info about the place you're at," Mike LeBeau, a product manager at Facebook, explains in a new blog post. Crowley has done things that might look crazy—turning down sizable acquisition offers and putting off life milestones (as articulated by a feature story in Fast Company)—to build his vision. He's even built the same company twice. (The first iteration, Dodgeball, sold to Google and was eventually shut down.) Horowitz believes Foursquare can be a startup unicorn, the term for a private company valued at more than $1 billion. "They're not a billion-dollar company yet.
It won't disclose how many of those are active, except to say that last year's app split send one third of active users to Swarm and one third to Foursquare, with one third using both.
Share this article: