Windows forecast to gradually grab tablet market share from iOS and Android
IDC: Tablet shipment growth slows to a crawl, will grow just 2% in 2015.
Once considered a lost cause in the tablet market, Microsoft's Windows will take market share from Apple's iOS and Google's Android in the coming years, according to IDC.Global tablet shipments declined year over year for the first time in the fourth quarter, and the International Data Corporation expects more slowing ahead—although it doesn't expect growth to disappear entirely.

In a new report out today, IDC forecasts that worldwide tablet shipments will climb to 234.5 million this year, which represents a "modest" year-over-year increase of 2.1%. IDC said that it expects "low but positive growth" from the market in the years ahead, thanks to continued demand from the commercial sector and Microsoft's (MSFT) growing foothold in tablets.

On the other hand, IDC expects Windows tablets such as the Surface to gain share over the next five years from 5.1 percent in 2014 to 14.1 percent by 2019. But by 2019, Windows will have 14.1 percent market share, and the share of Android and iOS will gradually fall to 62.9 percent and 23 percent respectively.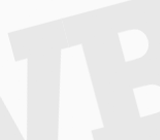 Once-upon-a-time-leader Apple (AAPL) iOS is likely the weakest link as IDC expects its volume share of the market to decline in 2015, reaching levels below that of the past three years. The gradual growth of Windows may start with Windows 10, which will reach tablets later this year, said Jean Philippe Bouchard, research director for tablets at IDC. In 2019, IDC estimates that shipment volumes for Android, iOS and Windows tablets will be 169.5 million, 61.9 million and 38 million, respectively, giving each operating system market share of 62.9%, 23%, and 14.1%. Apple's iPad has been continually refreshed and updated with new technology, and the eventual release of a 12-inch iPad should breathe new life into the lineup of products.

Apple has also been much better about updating the iOS software with new features and bug fixes, maintaining it as a more secure and stable operating system platform than Windows. Apple last month reported its iPad shipments were 21.42 million units in the first fiscal quarter, down from 26 million units in the same quarter the previous year. Low-priced tablets helped Android gain market share on iOS, but Microsoft last year started pushing Windows 8.1 into low-cost tablets like the Hewlett-Packard Stream 7 and 8. IDC is the premier global provider of market intelligence, advisory services, and events for the information technology, telecommunications, and consumer technology markets.
Share this article: