Windows Looks To Gain In Sluggish Tablet Market, IDC Finds
IDC's Tablet Report See's a Microsoft Miracle on the Horizon While Seeing the iPad in Decline well into 2019.
Global sales of tablet computers will see only slim growth in 2015, in a further cooling of a segment that was red-hot two years ago, a market tracker said Thursday. Once considered a lost cause in the tablet market, Microsoft's Windows will take market share from Apple's iOS and Google's Android in the coming years, according to IDC.

Global tablet shipments declined year over year for the first time in the fourth quarter, and the International Data Corporation expects more slowing ahead—although it doesn't expect growth to disappear entirely. Tablets appeared to be on a tear two years earlier, but the market is being eroded by use of large-screen smartphones or "phablets" as well as slimmed-down laptop computers. In a new report out today, IDC forecasts that worldwide tablet shipments will climb to 234.5 million this year, which represents a "modest" year-over-year increase of 2.1%. IDC said that it expects "low but positive growth" from the market in the years ahead, thanks to continued demand from the commercial sector and Microsoft's (MSFT) growing foothold in tablets. The gap between Microsoft and its peers will begin narrowing as soon as this year as Microsoft's market share is expected to improve to 7.0 percent, versus 25.6 percent for iOS and 67.4 percent for Android.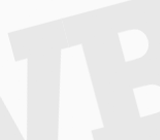 Apple's iOS platform used on the iPad is forecast to see a slight market erosion but still account for around one of every four tablets sold through 2019, according to IDC. "Microsoft is doing a lot of good things right now and we believe the launch of Windows 10 later this year will not only have a significant impact on Microsoft's share of the market, but on the industry as a whole," said Jean Philippe Bouchard, IDC's head of tablet research. "There is an appetite for a platform that can provide a productivity experience that remains consistent across multiple form factors and device types, and we believe Microsoft is well positioned to capture some of that demand." But by 2019, Windows will have 14.1 percent market share, and the share of Android and iOS will gradually fall to 62.9 percent and 23 percent respectively. In 2019, IDC estimates that shipment volumes for Android, iOS and Windows tablets will be 169.5 million, 61.9 million and 38 million, respectively, giving each operating system market share of 62.9%, 23%, and 14.1%. Apple last month reported its iPad shipments were 21.42 million units in the first fiscal quarter, down from 26 million units in the same quarter the previous year. With the news from Intel today that they saw and continue to see weaker-than-expected demand for business desktop computers with Windows, I don't know how IDC can say that Microsoft is this shining enterprise star.

Low-priced tablets helped Android gain market share on iOS, but Microsoft last year started pushing Windows 8.1 into low-cost tablets like the Hewlett-Packard Stream 7 and 8. IDC is the premier global provider of market intelligence, advisory services, and events for the information technology, telecommunications, and consumer technology markets.

In the short term, the iPhone 6 Plus could have bitten off a little tablet business away from the iPad in Q4, but Apple could turn their tablet sales around on a dime if the iPad Pro comes to market this fall, as some expect. For the record: Patently Apple added the red arrows to the IDC chart noted in our report to draw attention to the 2019 forecast where Apple will be down and Microsoft will be up.

Share this article: